Leiden American Pilgrim Museum
ongoing
---
Genre: Heritage and history
Academic
Other

Leiden American Pilgrim Museum
Beschuitsteeg 9
2312 JT Leiden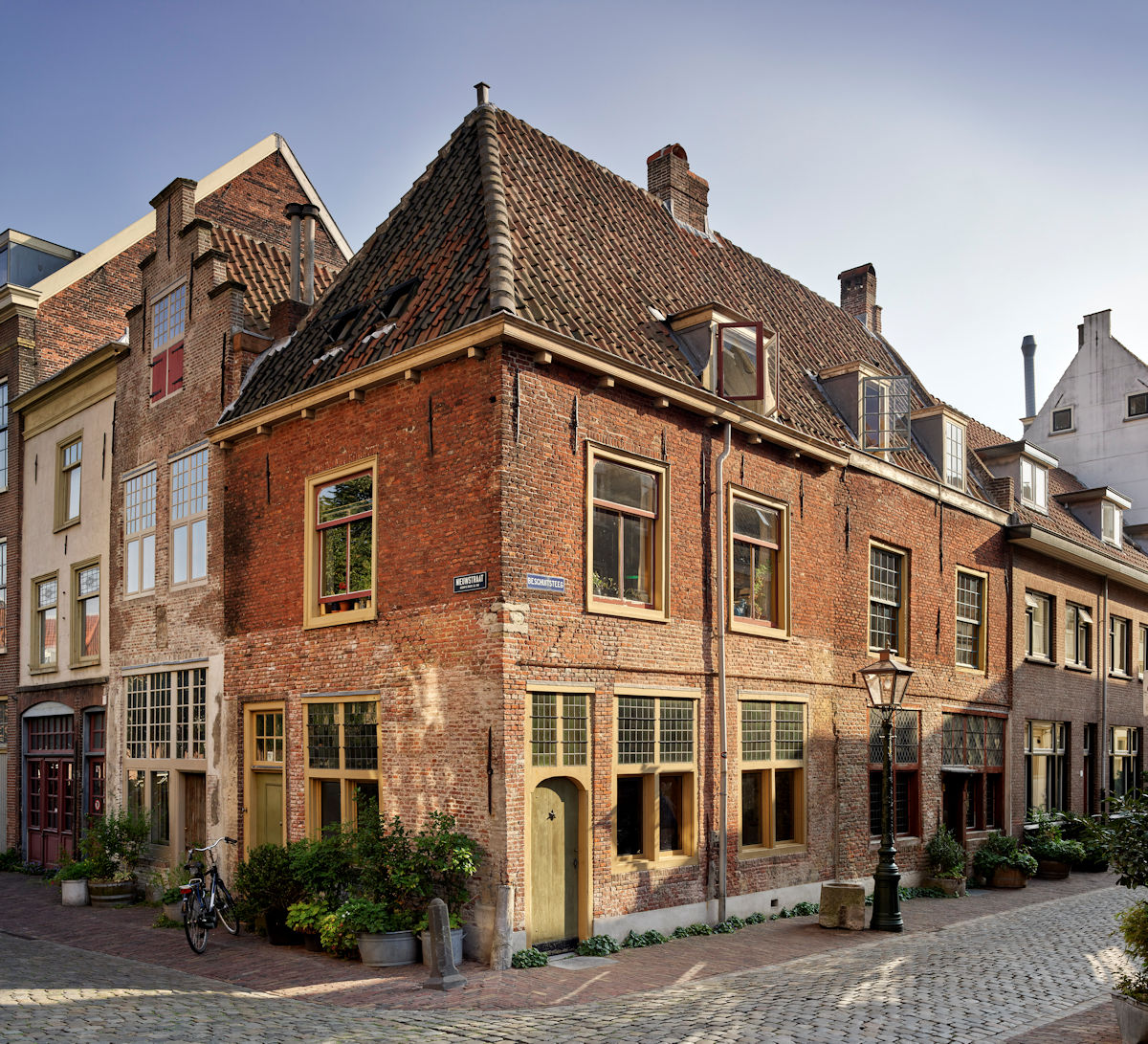 Located in a beautifully preserved house built ca 1365-1370, the Leiden American Pilgrim museum tells the stories of the founders of New England, the Pilgrims.

Furnishings from Pilgrim times show aspects of daily life, while events involving the Pilgrims themselves are illustrated with a remarkable collection of sixteenth and seventeenth-century maps and engravings by such artists as Gerard Mercator, Adrian van de Venne, Adriaen van Ostade, and Jacques de Gheyn.

In november 2019 Dr. Jeremy Bangs (director of the Leiden American Pilgrim Museum) presented his book New light on the Old Colony. Colonial government, Pilgrims, the New England town, Native land, the background of religious toleration, and the changing memory recalling the Pilgrims – all are examined and stereotypical assumptions overturned in 15 essays by the foremost authority on the Pilgrims and Plymouth Colony.
Bangs' book is required reading for the history of New England, Plymouth Colony, Massachusetts Natives, the Mennonite contribution to religious toleration in Europe and New England, and the history of commemoration, from paintings and pageants to living history and internet memes.

The Leiden American Pilgrim Museum is not only one of the smallest museums in the Netherlands, your visit will also have a strong private character this summer. Due to the Covid-19 museum protocol, they may only allow two visitors per time slot. In half an hour the Pilgrim specialist will tell you everything you in English or French want to know about the Pilgrims in Leiden and you can view the collection at your leisure.
To book a visit, click HERE.