ongoing
---
Genre: Heritage and history

Various locations in Leiden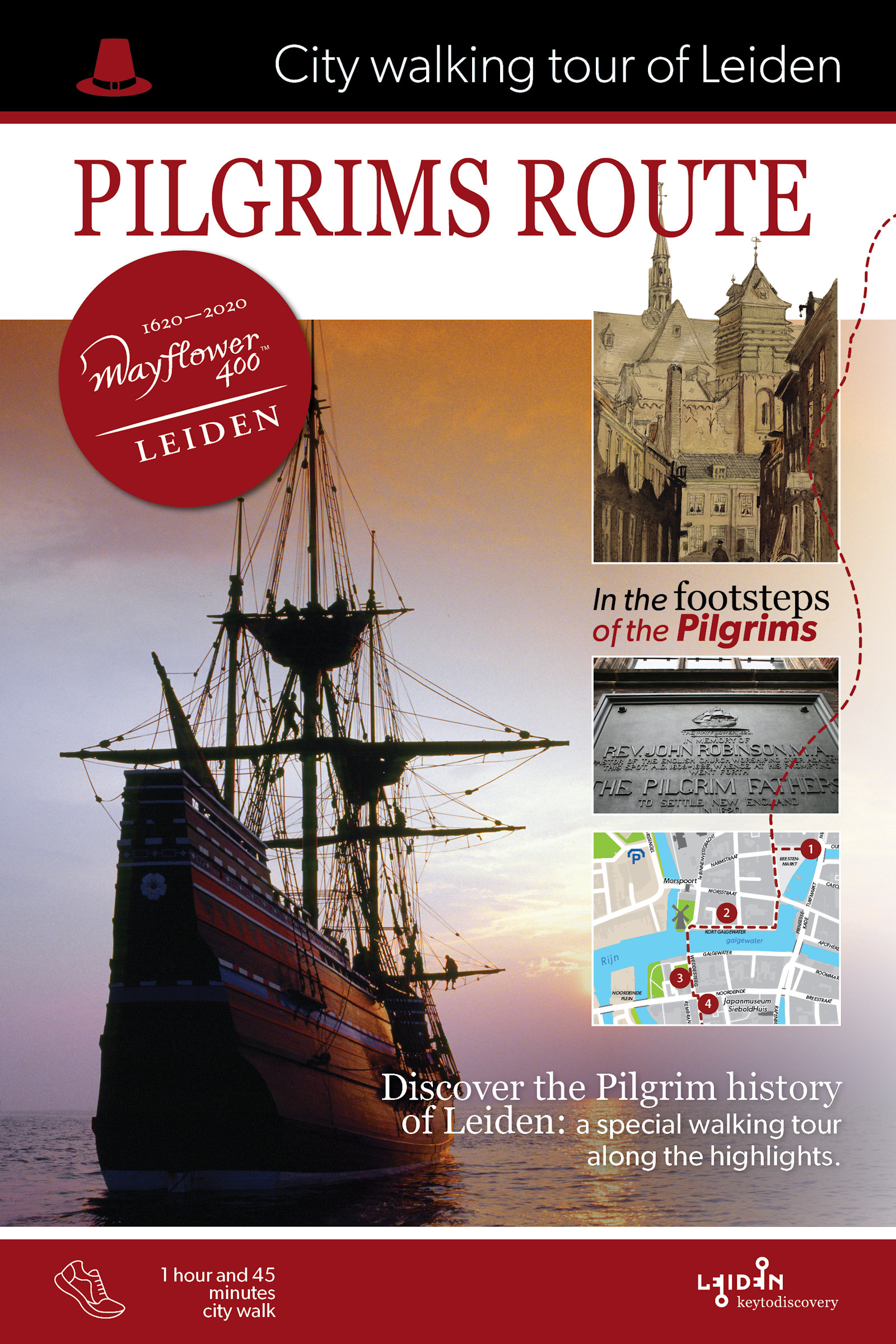 In 2018 Leiden Marketing released a Pilgrim Walking Tour in collaboration with Heritage Centre Leiden, Museum De Lakenhal and Pieterskerk Leiden. Follow in the footsteps of the Pilgrims and discover the suprising origin of some customs and habits that the Pilgrims brought with them on the Mayflower from Leiden to the New World 400 years ago. Go back in time and experience what their environment was like in the Golden Age.

The walking tour, with all its lavishly illustrated background stories, numerous anecdotes and over 20 area maps around the more than 40 places of interest, is the ideal starting point for an unforgettable walk through historic Leiden, city of Discoveries.

Curious? The Pilgrims Walking Route is available at VVV Leiden tourist information office and costs € 6.95.

Leiden is not only the city where the Pilgrims we able to live and work in freedom between 1609 and 1620. It's also the city where Rembrandt van Rijn saw the light in 1606. In addition to the Pilgrims Route, there is also a Rembrandt Route, a Courtyards (Hofjes) Route and the Leidse Loper.