Official Maritime Salute in Plymouth US
postponed
---
Genre: (Inter)national partners

Various locations in Plymouth US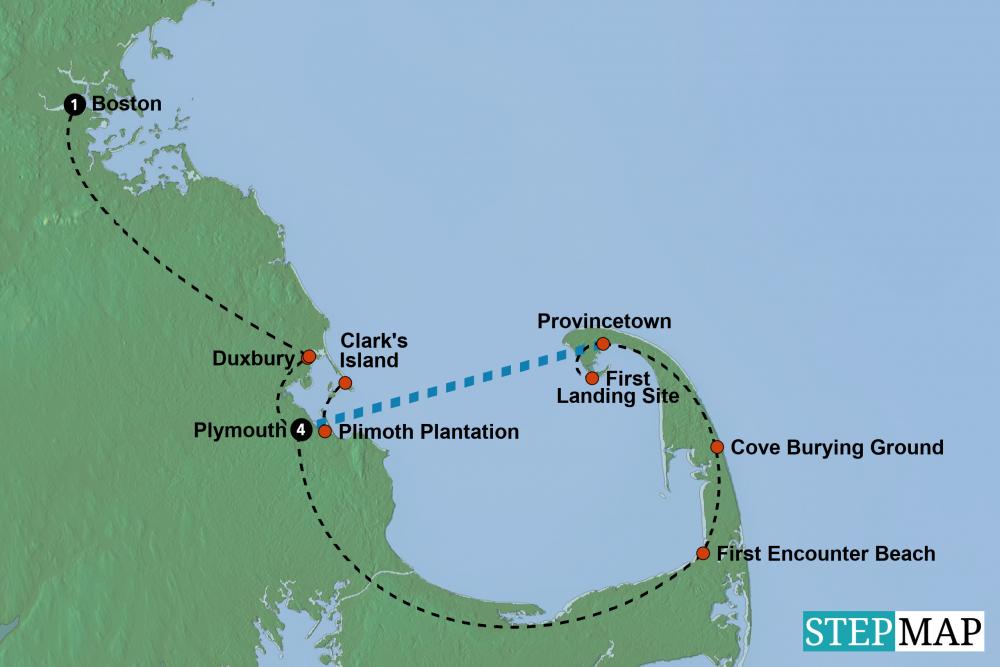 Due to COVID-19 this event is postponed:

Official Maritime Salute to the 400th Anniversary, June 25 – 27, 2021: this large-scale Plymouth waterfront event planned for June 27 & 28 of 2020 has been moved to June 25 – 27 of 2021. An extra day has been added to include a 400th Anniversary ceremony to kick off the weekend.


Original plan:

The Official Maritime Salute pays tribute to the Pilgrims' journey on board the Mayflower from Plymouth, England, to the site of Plymouth Colony in the new world. A regatta of wooden ships, yachts, work boats, official vessels, and pleasure craft will culminate in a traditional New England lobster dinner on the waterfront.

Military fanfare and maritime programming will be part of the day's festivities.