June 08, 2020
End: June 17, 2020
---
Genre: Education and exchange

Museum De Lakenhal
Oude Singel 32
2312 RA Leiden
Botanical gardens
Rapenburg 73
2311 GJ Leiden
Leiden Heritage
Boisotkade 2A
2311 PZ Leiden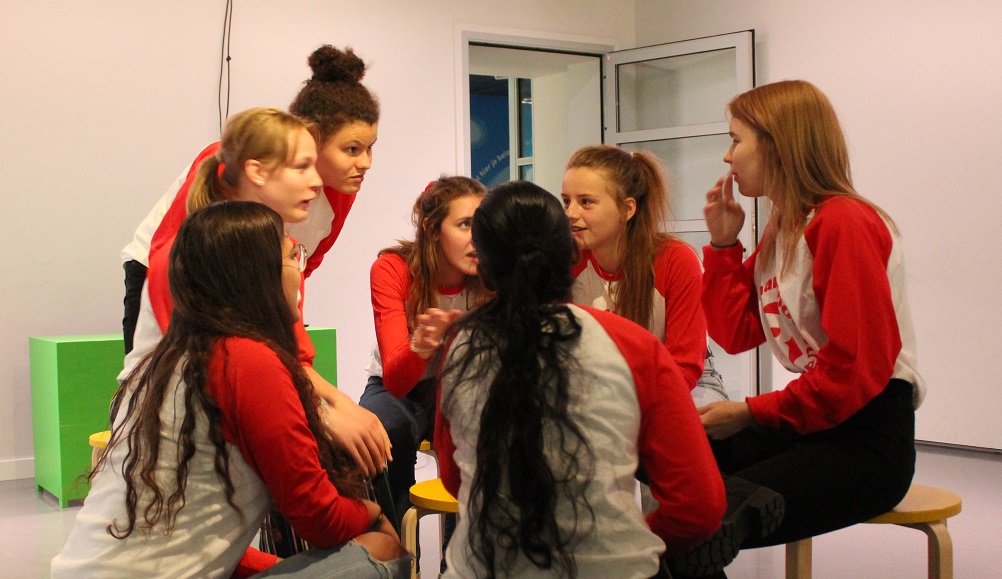 De Leidse Aanpak connects students, museums and the public. Leiden museums give students space to consider and reframe their thoughts about history and ethical issues from multiple perspectives. Schools form student teams to debate the Pilgrims journey's consequences and legacies in relation to inclusion in remembrance and shared narratives.
On 8 June 2020, the Debate in Heritage with 14-17-year-old Leiden students from secondary school was held. Participating schools: Municipal Gymnasium, Bonaventura College, Mariënpoelstraat, Rijnlands Lyceum.
Students from grades 1 to 5 from three different schools debated about the statement: "The story of the Mayflower does not belong in Dutch history education." With the help of Museum Volkenkunde, Museum de Lakenhal and Heritage Leiden, the students researched the perspectives that play a role in this story:
- The tolerant Netherlands that received refugees
- The pilgrims who - with their ideals - settled in a new country
- The Native Americans who were disturbed in their lives with Mother Nature
Then they formed an opinion that they sharpened in a debate that was conducted online. The debate prompted further thinking. Proponents and opponents had very good arguments..
The debate was not about the competition, but about learning together: students, teachers, museum staff and the public.