Exhibition Pilgrimfathers' Church Delfshaven
ongoing
---
Genre: (Inter)national partners

Old or Pilgrimfathers' Church
Aelbrechtskolk 20-22
3024 RE Rotterdam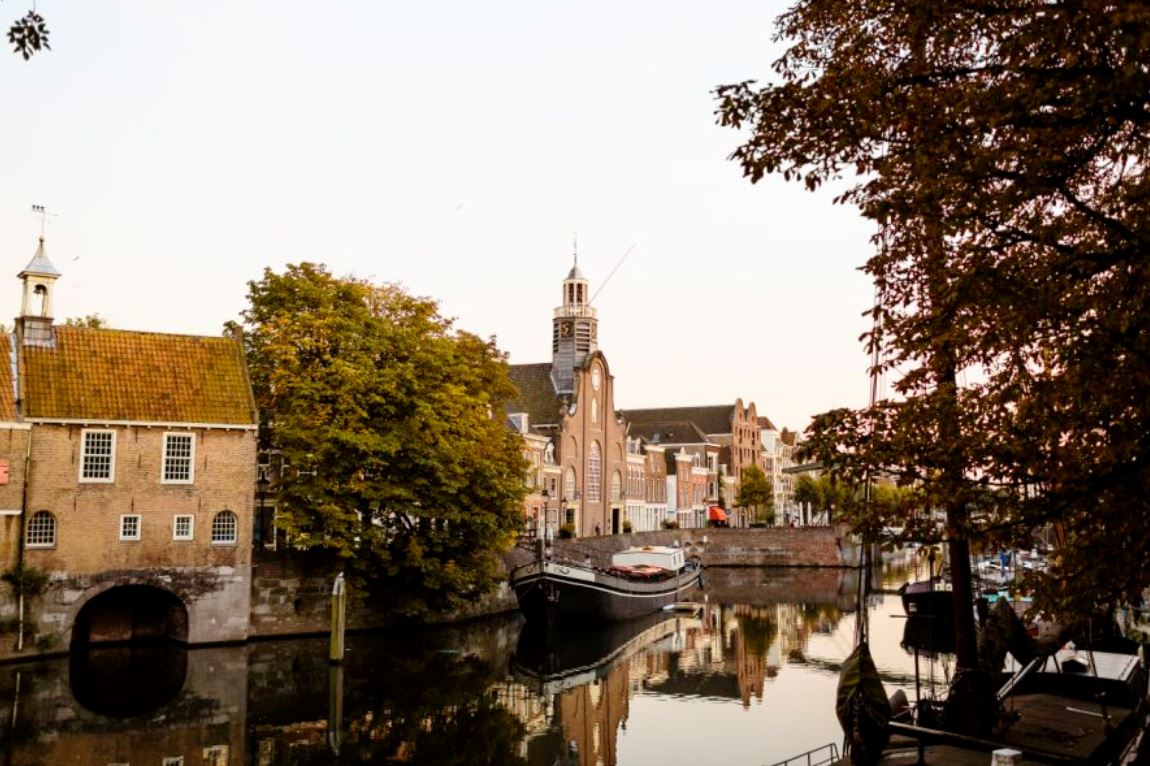 The Old or Pilgrimfathers' Church was originally built as St. Anthony's Chapel (R. C.) in 1417, and in use as a protestant church since 1574. In 1761 the church was remodelled in Regency-style.

On July 22, 1620, a small group of Puritans, having fled from England due to religious persecution and having lived in Leyden for eleven years, took sail from Delfshaven to Plymouth (England) aboard the Speedwell, under their leader William Bradford. From there they sailed to America on the Mayflower. They were the first Europeans emigrating to America with families, establishing themselves outside the British colonies. Because of their government based on the "Dutch freedoms and independence" they are seen as the Founding Fathers of the current USA. Later, their descendants started calling their ancestors Pilgrim Fathers.

Before their embarkation and departure from Holland they held their last service in this church, explaining why the church is also known as Pilgrimfathers' Church.

The church hosts an exhibition on this theme: the Pilgrim Presentation.