ongoing
---
Genre: Heritage and history
Highlights

Leiden Heritage
Boisotkade 2A
2311 PZ Leiden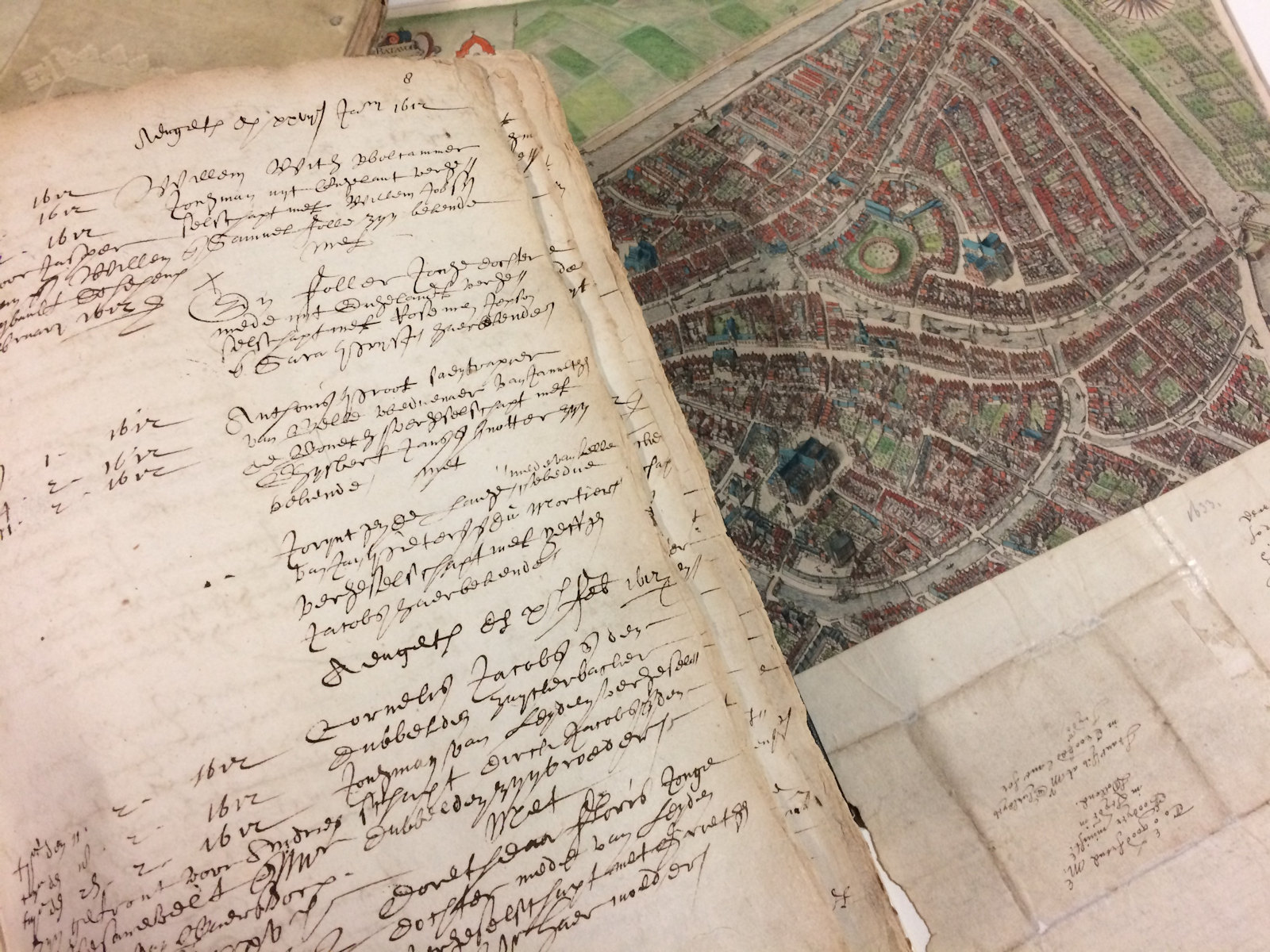 Heritage Leiden will set up a special 'Ancestor Booth' in 2020, where descendants and other interested parties can search the 'Pilgrim Archives' under the supervision of a curator and above all: get the pieces with their ancestor's signature for a truly personal experience.
The reading room and the Pilgrim Ancestor Booth will be partially open from Tuesday 2 June. You are welcome again for your research! However, the number of visitors is limited due to the one and a half meter rule, so we ask you to make an appointment in advance.
Visit the reading room
Due to the necessary safety measures, eight workplaces are available in the study room. Opening hours are 9:30 AM to 5:00 PM on Monday, Tuesday, Thursday, and Friday. To make an appointment, please send an email to studentenzaal@erfgoedleiden.nl. State your research topic, which archive documents you want to view and the date of visit. The reading room staff will contact you to confirm your visit.
Visit the Pilgrim Ancestor Booth
For a visit to the Pilgrim Ancestor Booth and for a tour of the depot, a maximum of 5 visitors per half day are welcome. You can make an appointment for the visit by sending an email to tours@erfgoedleiden.nl. After receiving your email, we will confirm your visit.
Protocol
A protocol has been drawn up to ensure that the visit takes place in a safe environment for you, our employees and volunteers. The RIVM guidelines form the basis for this. The protocol for Heritage Leiden contains all specific adjustments and agreements.
For advice on monuments, archeology and other matters, please email info@erfgoedleiden.nl or call 071-5165355.
In most cases we can help you digitally or via chat. In some situations, however, a visit by appointment is a welcome solution
Due to the corona measures, it is now even possible to search digitally for Pilgrim related archives. Curious about these archives? Click here.
For more information about the Ancestor Booth and the oppurtunities to visit the Booth? Click here.